COMPARING YOUR RELATIONSHIP WITH OTHERS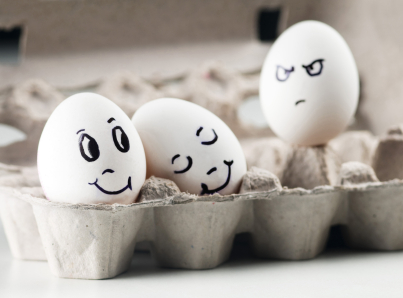 These past few days, I have learnt one big lesson

'Never compare your life with that of others'

And we all know that this is one thing our African Parents like to do a lot. They be like

'Look at your friend. Why cant you be like him or her?'

My mom did this a lot and I had to tell her


'Mom, can you please for just one second realize that I am soooo different from my friend.'

One thing we as christians can be forever grateful for is the fact that our Heavenly father NEVER compares us with any body. Jesus never says

'Look at Pastor Jide. You gave your life to Christ at the same time and on the same day. He is now a pastor and you are still struggling with attending church twice a week'

No! Jesus never condemns us. It is us by ourselves who get this guilty conscience and start condeming and unnecessarily condemning ourselves forgetting that its not about how far but how well.

Ecclesiastes 7 vs. 8

Better is the end of a thing than the beginning thereof: and the patient in spirit is better than the proud in spirit.

But then, one thing I was always fond of is comparing my relationship with others. I always wish to have a beautiful and lovely and hitch free relationship and so when I see others in such picture, I begin to compare and wonder why my partner can't level up. But then I realized lately that people and their relationships are actually never what they seem.

My sister has been in this awesome relationship with a guy since last year december and I just thought they were the cutest and perfect in the world. I thought he loved her too much. I wasnt jealous but I began to almost wish for same. Getting home after the indefinite strike was announced, I found lots of gifts and even a teddy he got for her. I call the teddy 'chukwuemeka'...lolz. It was such a beautiful sight. I saw their pictures and I couldnt stop goshing and just the other day on sunday, they went to the beach together in Lagos.

But then, I dont have any problem in my own relationship. No fights, no wahala but as flesh and blood, I was still wishing for some 'spoiling'. It was later I realized that amidst the gift and showcasing of love, all wasnt actually well between them. All those was just for the public eye..maybe.

This applies to so many of our favourite couple whom we really wanna be like. On social media, we see them all loved up but really, thats not how they feel deep down. So why compare? Why not build your own relationship on the solid rock - CHRIST JESUS and enjoy as God works wonders. Jesus has given us the basis of how our relationship should be like.

THE WAY A MAN SHOULD LOVE HIS WIFE - AS CHRIST LOVED THE CHURCH AND GAVE HIS LIFE FOR IT (Ephesians 5 vs. 25)

THE WAY A WOMAN SHOULD SUBMIT TO HER HUSBAND - AS CHRIST IS THE HEAD OF THE CHURCH (Ephesians 5 vs 22 - 23)

With these basis, we dont need to compare or have any problems because God has taken care of it! So, stop comparing! You only hurt yourself and expect too much when you do so! Have a fun day!