FIVE HARD TRUTHS YOU SHOULD KNOW ABOUT TIWA SAVAGE MARRIAGE SAGA

Even if I dont listen to her music, my ears are not deaf. I heard about her marriage saga...the story is quite unfortunate though. Well, I could pick a few things from all the drama and saga.


1. LOOK BEFORE YOU LEAP




The part where she said Teebillz was found sniffing cocaine, the part were she admitted that he was a die - hard debtor and the part she admitted he was cheating...well, looking before leaping could have avoided all those. Every single person MUST look well before leaping because marriage is no game. Let your research game be strong. People arent usually what they seem and most importantly, people change! Let that fact stick!

The focus should be 'how' to deal with 'change'. The words to say, how to react, how to go into our war rooms and fight the fight in prayers. The movie 'war room' should be watched by EVERY couple.

2. PUBLICITY IS NOT NEEDED




The part where she said she had to cover up for a lot of things...this was so that the public wouldnt be aware of her marriage turbulence. Why? Because from the on - set, her marriage was already public. I like celebrities who reply journalists with

'I dont like my relationship being in the eyes of the public. So, its classified info'

But some others have turned their social media accounts to a reality account. Publicity is not needed when it comes to marriage o.

Not everyone is happy with a happy marriage so dont publicize it when things are working.

3. BE A PRACTICAL LISTENER




If you listen but you dont practice the good thing you heard, you arent practical. The part were she said

'Some people warned me about him'

Why didnt she listen then? Or she thought they were just being bad belles?

In life, you dont listen to everything people say but everything God says. What was God saying concerning Teebillz and the marriage she was about going into. Thats the most important thing.

4. COMMUNICATION IS KEY




Tiwa is a celeb and she said she always never had time and all. They should have sat to talk about that and how they can always make time for themselves out of no time. Everyone desires a level of attention and care. Good Communication should have taken care of that.


5. BEAR YOUR CROSS!




She talked about how our society doesnt agree with divorce but she cant stay 10 years with him waiting for him to change. Well, my Bible is against divorce EXCEPT for the case of fornication. And where is the place of 70 times 7 forgiveness per day?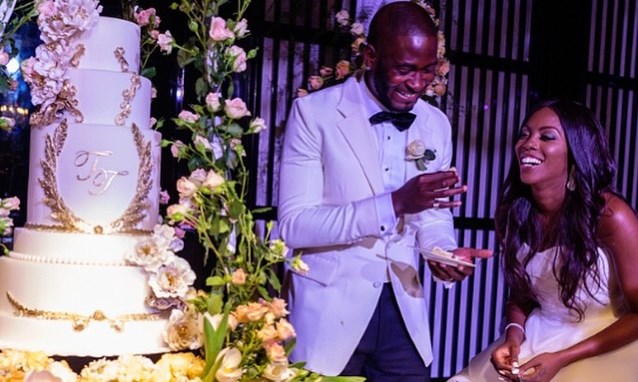 Am in no position to judge. May God direct her path but we all have one or two lesson to learn. Dont just learn and throw it away. Be a practical learner!

LET'S TAKE OUT TIME TO PRAY FOR THEM

Lord Jesus, we pray that you bless Tiwa and Teebillz. We pray you help them in this trying times and help them to be good guardians to their little son. Show them your light and reveal your truth to them. Direct Teebillz path to your path and help im find solace in you alone. In Jesus Name we pray!