PORNOGRAPHY - SHIELD YOUR EYES!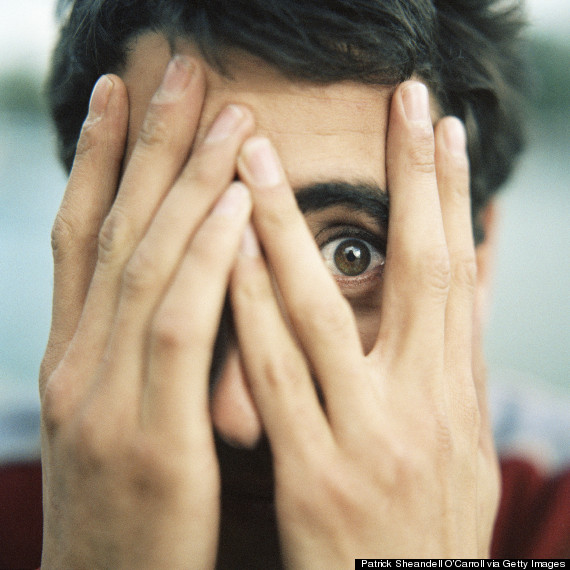 We were on the assembly one day and after the usual Praise and worship, our teachers began to talk to us. We had a very young teacher in my school who was a SSCE graduate and he was part of the teachers on duty for the day. Our moral talk for the day was about Pornography. When young peeps in secondary school like us heard the topic, we began to mumur to ourselves while some felt uncomfortable because they were die hard victims of pornography.
Our teachers said

'Don't watch pornography o. Its not good for you. It will only destroy you and lead you to fornicate'

However, our young teacher added,

'Hope you guys have heard? Dont watch pornograpy. It is for people like me who are over 18 years old and I know many of you arent up to 18. So, I can watch pornography buy you cannot watch it. Have you heard?'

'YES SIR!!!', we replied

Many of us went home that day with the mindset that we could only watch pornography only when we clocked 18. Those who were almost 18 rejoiced while people like me who were just 13 years at that time felt sad but then, I wasnt fully convinced that pornography was even right in itself even if you were 18 and above.

I left that school in SSS2 and I wrote my GCE and got admitted in another school for SSS3. I was going somewhere one warm afternoon when I met one of my classmates in my former school. After exchanging pleasantries, we started talking and she told me about her GCE Lesson. She said,

'Gracey (Emete), that my GCE lesson made mad sense ehn. There were many handsome guys and we used to watch pornography like mad (she was about to clock 18). Infact, I watched 7 different pornography movies in one of our free classes in the GCE lesson. Not only me o but with other girls and guys and they started moaning but me I ran outside to do my own. It was fun ehn. Those people are baaaad'

I was terribly astonished! 7 PORNOGRAPHIC VIDEOS? Lord, have mercy! And she didnt feel bad or see anything bad in it. Well, she was almost 18 anyway.

Just recently in school (university), my lecturer was teaching us and she said,

'Pornography is not good. Those that watch it will be punished by Allah (She's a moslem). However, it is good for married couples. You know there are some newly weds that are novice in the sex thing and would need counsel. It is only on that accord that they can be allowed to watch pornography so that they will know how to do it. But for you young boys and girls in this class, I see no reason why you should be watching it. It is a sin'

Pornogaphy is one of the mostly watched video in the world. It has become very free and accessible and can be viewed in the comfort of rooms unknown to so many parents. This is a deep tool been used by the devil today to deal with our present generation. I was on Instagram some months ago and I was opportuned to stumble on a post. The writer wrote,






'God revealed to me in a vision recently something about porn. Those that watch it think they are gaining pleasure but they dont know they are walking on the path that leads only to destruction. I saw a face that was watching porn and the eyes was filled with worms coming in and out. That is the spiritual face of anyone that watches porn - Eternal doom and suffering'

The post really touched me and it was much longer. What point am I buttressing? Porn is a sin and the wages of sin is death (both physical and spiritual) - there is no two ways about it. Those who engage in acting it are doomed. They have been drugged and are tools used by the old serpent - satan. Now, you that is watching it arent so different from them. Such a person is doomed as well.

Its a pity that many christians now watch porn and millions and perhaps, billions are addicted to it already. I picked up one of my friend's phone one day. We are in the same unit in church and she is a married woman with kids. I was navigating her phone only for me to find pornography in it. I was too shocked and too suprised and short of words. It was too unbelieving for a woman of such status in church to have such content on her phone. AHA!!! Such could even weaken my faith but like I wrote in one of my posts HERE dont be discouraged when the mentors disappoint.

Let me correct the statement from the pit of hell made by my teacher when I was in secondary school. Whether you are 18 or more or less, porn is a sin to those that watch and act it. It is a sin to even have it on your phone. Even if you are newly wed and dont know how to have sex, porn is a sin if you decide to pick it up so you can be aroused. Its a great sin with immense danger.

Porn tarnishes your soul. Its no pleasure. It destroys you and is destroying you whenever you see it. Porn isnt just in the xxx videos online but in the books you read, magazines, music videos, gist you listen to ...they all gather to form a pornographic picture in your mind and imagination. Porn is the cause of so many satanic sex positions that so many christians are embracing...hmm, the devil must be a smart guy but Jesus is far smarter because He has brought it to our knowledge so we dont perish and we dont be ignorant and we wont stand before the father and say 'I DIDNT KNOW'.

Matthew 5 vs. 27 - 28

"You have heard that it was said, 'Do not commit adultery.' But I tell you that anyone who looks at a woman lustfully has already committed adultery with her in his heart." (NIV)

Dont be deceived. The world is mad because the devil is mad because his time is short already. So, he wants to do everything kpa kpa kpa. Dont get intertwined in the devices of the devil.


Shield your eyes with the word of God
Shield your mind with Heavenly thoughts
Shield your heart with prayers to God
Run for your life - PORN IS A SURE TICKET TO HELL!
If you are addicted already, there is a way out but I dont want to lengthen this post further. God will help you because only Him can deliver you. Flee Porn! Flee Sexual and Evil thoughts! Flee Fornication!
LETS PRAY
Heavenly Father, I thank you for your word. Be thou Glorified!
Lord, concerning every christian or anyone struggling with pornography addiction, Lord please help them out of it in Jesus Name
Let them find peace and solace in you alone
They will never go back to their vomit again
Their lives would be a testimony unto others in Jesus Name!